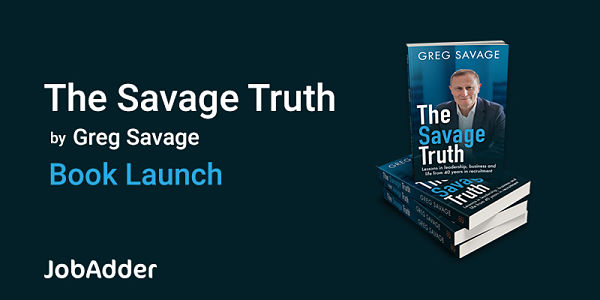 I am very excited to personally invite you to the official launch event for my new book, 'The Savage Truth'.
JobAdder are hosting two free events in Sydney and Auckland, where you can network with industry peers, have a drink, chat with me, all in a casual setting.
Each attendee will receive a free copy of  'The Savage Truth', which documents my 40-year career in recruitment and the lessons I have learned on leadership, business and life.
Wine, a free recruiting book, and great recruitment banter.
What's not to love?
But you must sign up here now.
If you can't attend, forward this to another recruiter… or two.
See you there I hope.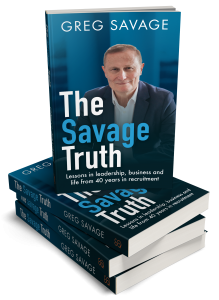 Posted by Greg Savage
On October 8, 2019
0 Comments