Dear UK 'Savage Truth' reader,
I am excited to invite you to my new UK  Recruiter Masterclass series – aimed squarely at desk recruiters who want to skill up, rapidly grow fees, and thrive in changing times.
S.P.R.I.N.T
The Six Pillars of the Future-Fit Recruiter
This half-day Masterclass just ran in nine cities in Australia and New Zealand, and attracted 1,300 recruiters, 80% of whom described it as "Highly Valuable" and "Extremely Interesting"
Now we are bringing #SavageSprint to the UK
London: 31st October, 2017 (Morning)

London: 31st October, 2017 (Afternoon)
Manchester:  1st November, 2017
Early sales indicate these will be sold out events, so please – book now! And it's sharply priced so Agencies can send entire teams.
Very low Early Bird Prices end April 13th!
S.P.R.I.N.T gives you over 100 of the latest tips, tactics and tools for desk recruiters to immediately bill higher fees, all delivered in four action-packed hours.
S.P.R.I.N.T is also acutely relevant to managers/owners. The content shares the very latest insights from global best practice recruiting and sales trends.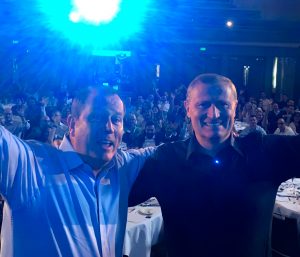 Every attendee will leave this Master Class with a personalised 'recruiter growth' road-map as part of a detailed handbook. Recruiters will use this to bill more, managers to train better performing teams.
The content is filled with detailed strategies and new ideas for sourcing, modern candidate management, personal branding, marketing, social media for recruiters, advanced influencing skills, networking, modern business development and crucial advice on self-management and productivity.
I am again partnering with Chris Savage – an internationally renowned sales expert – on S.P.R.I.N.T. We will jointly deliver totally new content in what will be the educational and motivational highlight of the recruiting year.
Sign up! Early Bird prices available now
Hope you can make it.
Regards,
Greg
*****************************************************************************************************************